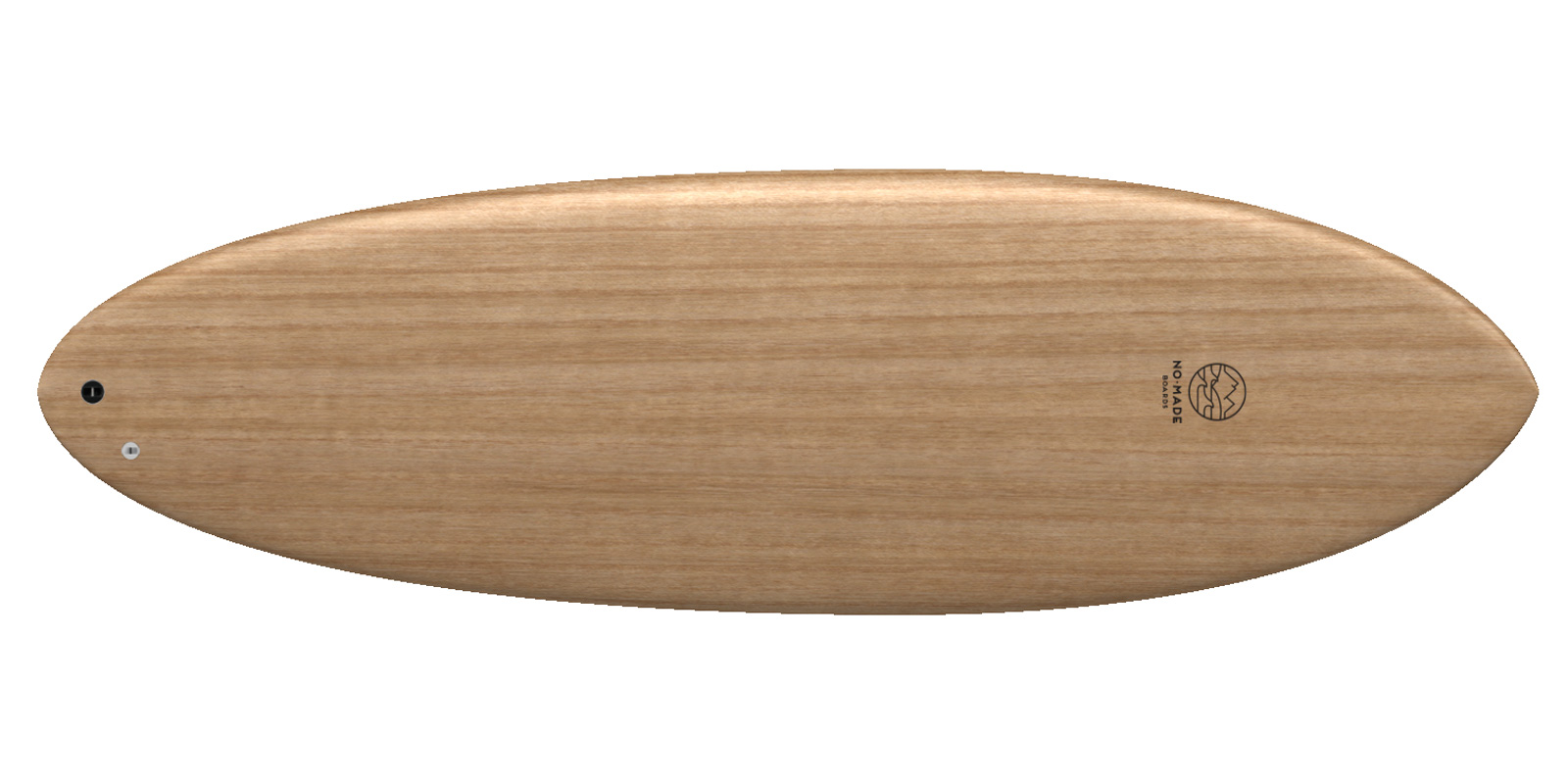 1
Paulownia Hollow wooden construction
2
Pigmented resin graphics on wood
Board suitable for intermediate / expert surfers, ideal for surfing in all conditions.
The outline inspired by the egg boards, together with a soft rokerline, make this board handy and versatile even in less powerful waves.
The volume is distributed evenly over the entire table to make it as compact as possible, without sacrificing the rowing and take-off.
The rails are 60/40 soft in the central area with sharp-edged transition in the area of the fins, to guarantee maneuverability and precision to the board.
This board can be surfed as a truster by surfers looking for maximum maneuverability or in quad configuration for those looking for more stability and speed.
Details
Dimension: 5'6″ x 20 x 2 1/2″
Volume: 32LT
Rail: 60/40.
Rocker: nose 4.5" / tail 2.6"
Bottom: flat
Fin: thruster or quad FCS/FUTURE or glass-on
Construction: hollow wood in paulownia