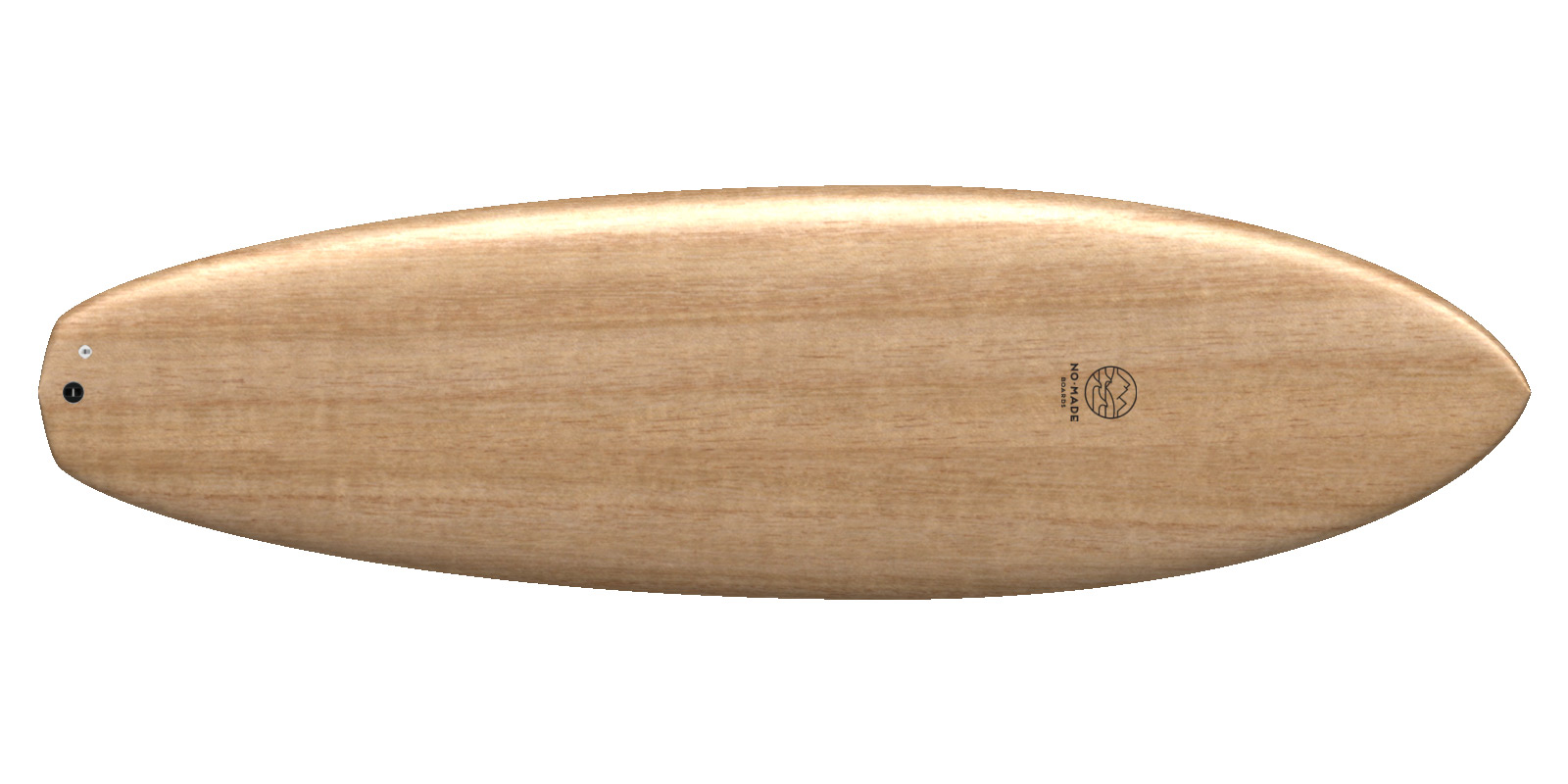 1
Paulownia Hollow wooden construction
A shortboard single fin has a retro influence ad it's designed to draw fluid and large curved on formed waves. The parallel and generous outline, coupled with the continuous and slightly accentuated roker line, make this board easy to ride allowing to anticipate take-off, while the pronounced diamond tail gives it a great control in directional changes.
Rails are 60/40 boxy with edge on the tail make this surfboard very fluid on the wave wall, helping the rider to maintain the fluid surfing style with wide curves typical of the single fin surfboards.
Single fin made out of okumè is embedded in the bottom and resinated, forming a single body with the table, allowing high speeds along the wave wall, reducing turbulence in the tail zone.
Details
​Dimension: 6'0″ x 20" x 2 1/2″
Volume: 35Lt
Rail: 40/60. Hard in the tail, softer in center and nose
Rocker: nose 4.0" / tail 2.0"
Bottom: flat
Fins: glass on single fin or FCS Truster, quad or magic five set-up
Construction: paulownia hollow wood