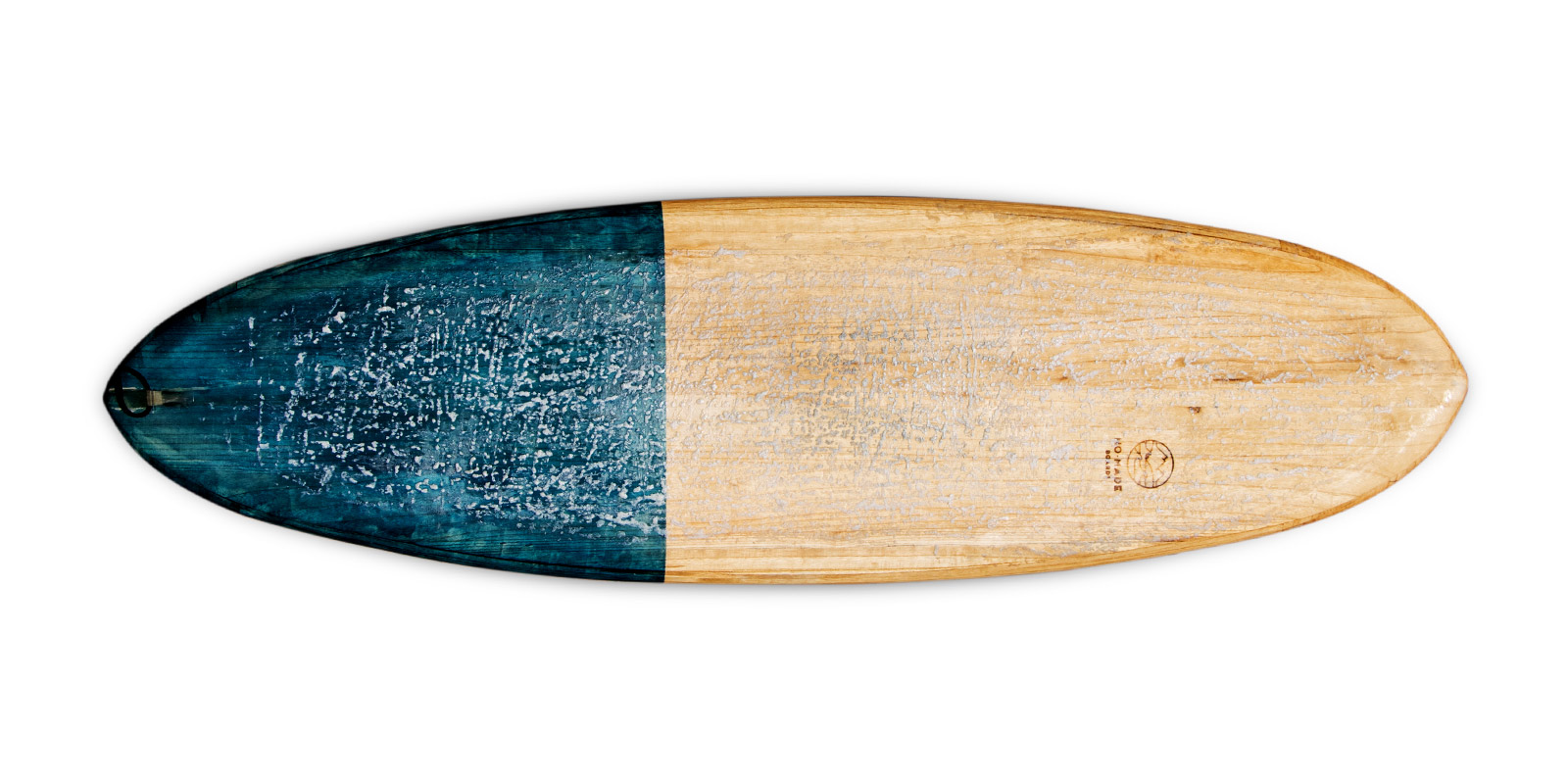 1
Pigmented resin graphics on wood
2
Paulownia Hollow wooden construction
Macaco is a single fin egg thought to be used in any condition even as an alternative to longboard. The outline combined with the generous nose makes this board easy to paddle even in slower take-offs while the tail "pin" combined with the rokerline ensures excellent maneuverability and fluidity, especially in conditions of glassy waves.
The volume is evenly distributed across the board, allowing you to surf it even in nose riding. Macaco can be surfed with single fin or 2 + 1 fins setup when you're looking for more control and acceleration.
Details
Dimension: 6'6″ x 21x 2 3/4″
Rail:60/40. Hard in the tail, softer in center and nose
Rocker: nose 4.5" / tail 2.6"
Bottom: flat
Fins: glass on single fin 7.5" of US Box standard
Costruction: paulownia hollow wood
Do you wanna make your own surfboard?
DO IT YOURSELF SURFBOARD KIT
You don't need to have experience in wood working or modeling, every kit is designed to be made by anyone who has the space to make it.