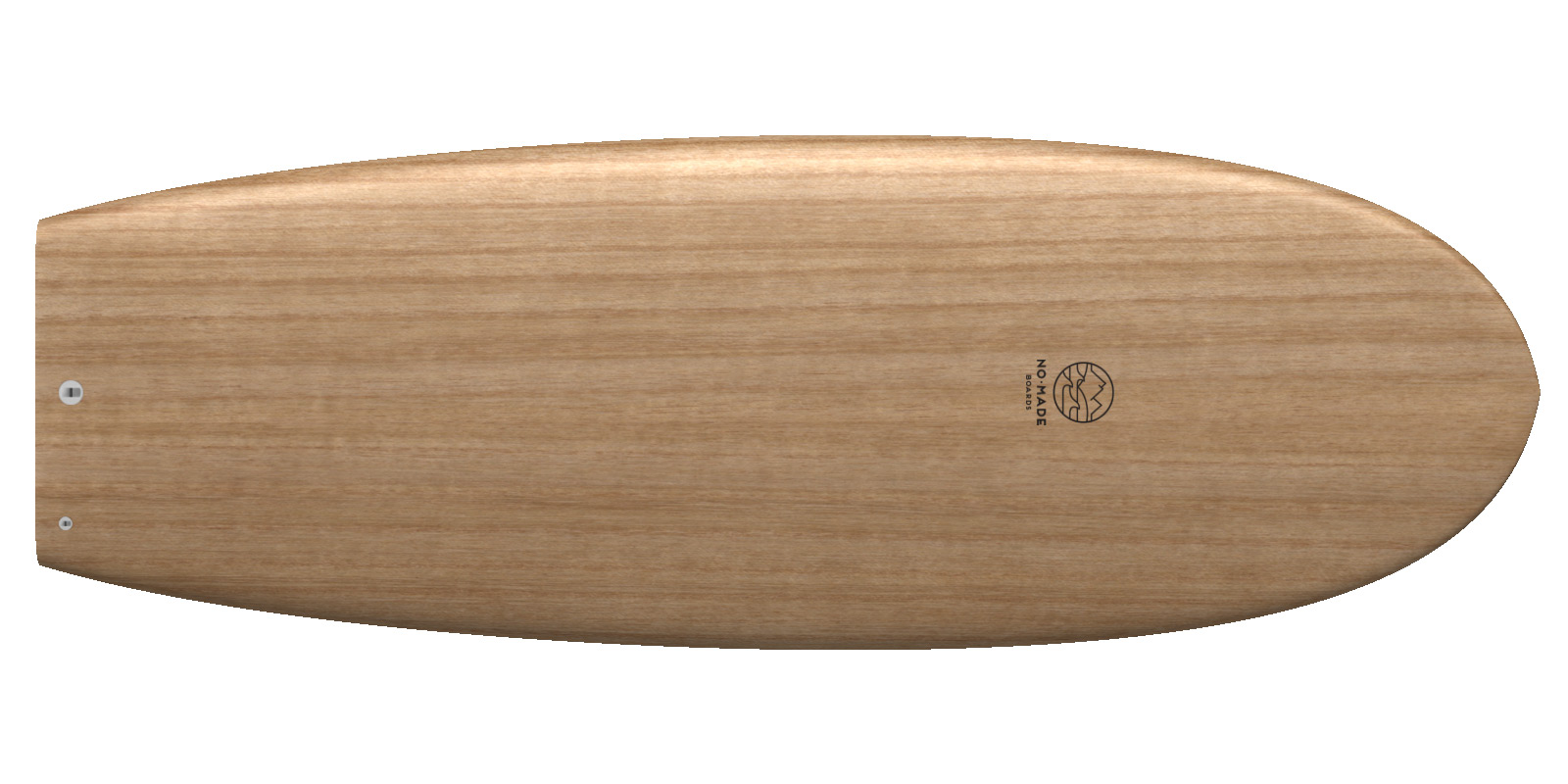 1
Pigmented resin graphics on wood
2
Paulownia Hollow wooden construction
This surfboard with a hybrid shape is inspired by the classic  minisimmons, very fast and planing,with a slightly tapered outline that progressively tightens from the center of the board towards the tail to make the board manoeuvrable.
Guayaba was designed to surf in small and underpowered wave conditions to maximize fun.
Much of the volume is distributed in the central area of the board to facilitate take-offs as much as possible, while the 60/40 boxy rails make it fluid on the face of the wave.
Guayaba can be surfed both in quad fin setting, when looking for more control and acceleration, and twin when a softer style is preferred.
Details
​Dimension: 5'4″ x 22"x 2.7″
Volume: 40 LT
Rail: 60/40 boxy
Rocker: nose 2.8" / tail 1.3"
Bottom: flat
Fins: Glass on Twin fin o quad or FCS system
Costruzione: hollow wood in  paulownia