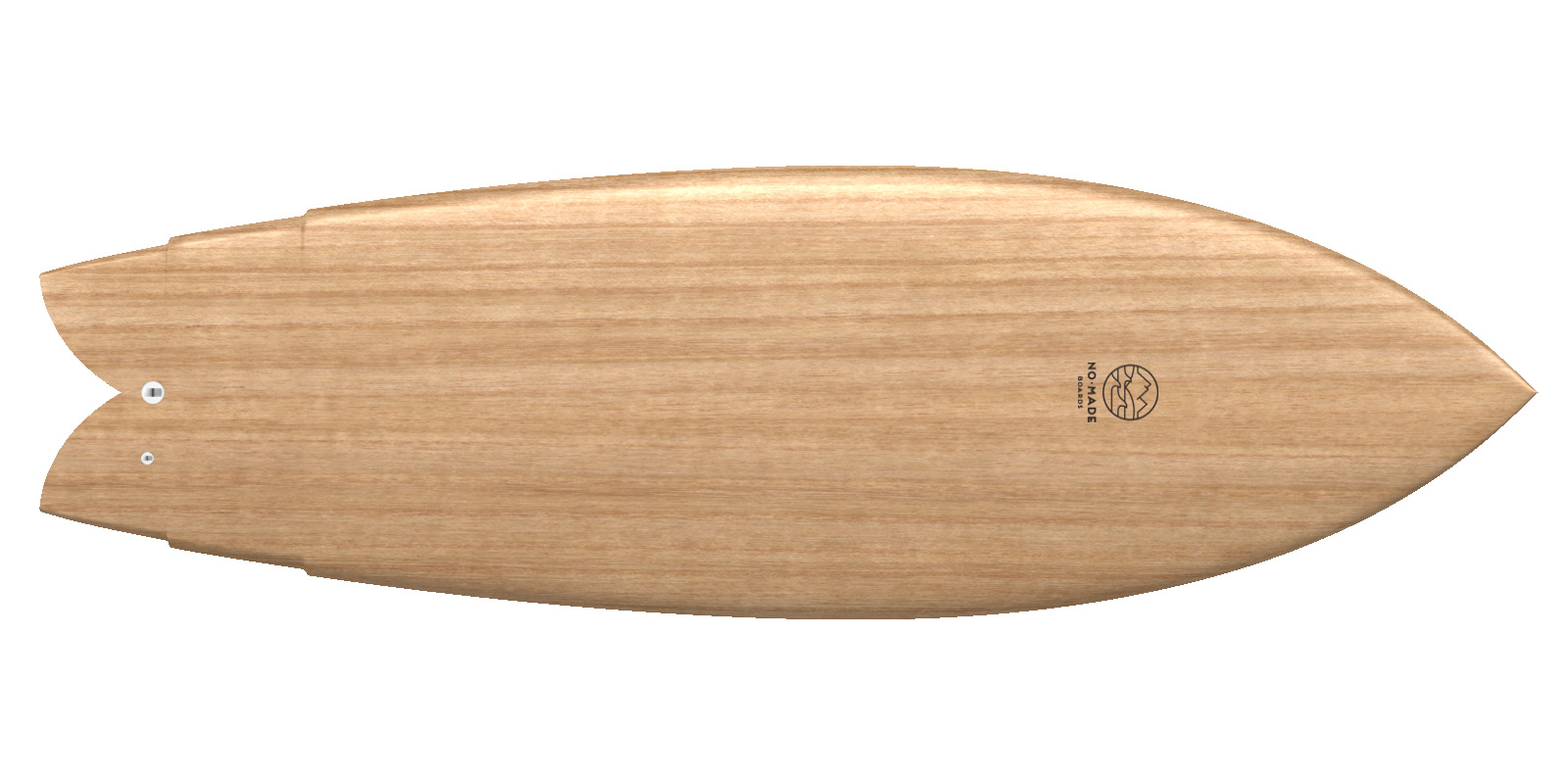 1
Pigmented resin graphics on wood
2
Paulownia chamber construction
The Carillon Fish combines some of our favorite elements of our previous Fish models. A full-ish outline, paired with a more progressive rail and thickness flow.
The rails of this surfboard are boxy 60/40 with the tuck under edge along the whole board. The bottom is flat in the nose area
and becomes a double vee towards the tail.
This means it has the planing surface to glide really well, but the contours to be surfed more aggressively.
Best for the fish enthusiast who wants to explore the wave face entirely and have the drive and
inherent speed to do turns.
FCS quad boxes as standard on the Carillon Fish but you can ask as to buid it as a twin as well.
Details
Dimension: 5'9″ x 21"x 2 1/2″
Volume: 34 lt
Rail: 60/40 with tuck under edge along the whole board
Rocker: nose 3.4" / tail 1.7"
Bottom: Flat to vee
Fins: quad fin set-up FCS or glass-on
Construction: paulownia hollow wood