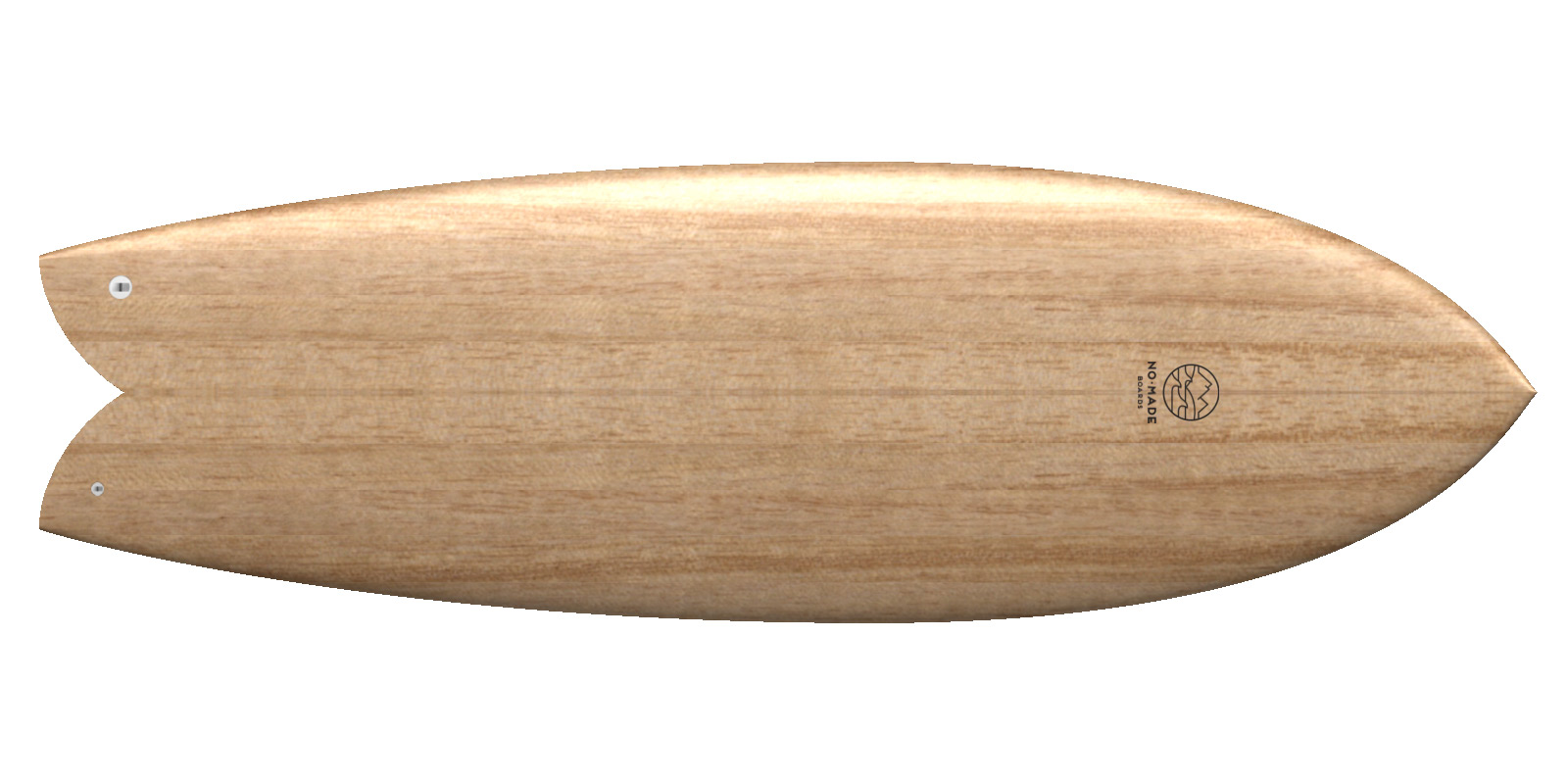 1
Paulownia Hollow wooden construction
Langre is our retro-inspired fish. A quick and easy shape suitable for intermediate and expert surfers.
Parallel oultine and slightly accentuated roker line make this board extremely fast and easy to take off, the 60/40 boxy rails with wire at the stern make it maneuverable and stable in the steepest sections of the wave. The generous volume distributed mainly in the central and tail area make this board suitable also for conditions
of small and not very powerful wave.
Like all Fish twins, this board prefers a retro-inspired surfing style, with wide curves on the face of the wave.
Details
​
Dimension: 5'7″ x 21″ x 2,5"
Volume: 34 Lt
Rail: 60/40
Rocker: nose 3.4" / tail 1.8"
Bottom: flat
Fins: glass on keel fins or FCS Plug
Construction: hollow wood in paulownia